Who Should Be Responsible for Your Payroll: HR or Finance?

By

Brittany McDonald

Reviewed by

Joel Taylor
Published August 27, 2022.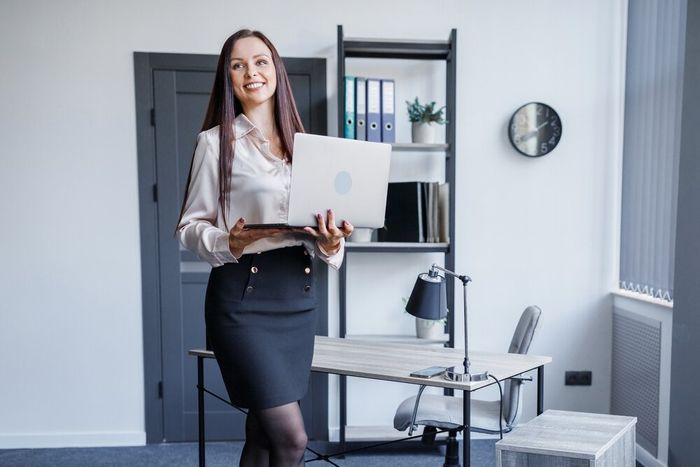 There is much debate over which function—HR or Finance—should be responsible for payroll. Some feel that, since the task is employee-related, HR should perform payroll. In contrast, others believe that Finance should handle the task because the job requires a precise understanding of accounting and taxes.
But who is really responsible for payroll? Read on to find out.
Overview of HR & Finance Function Responsibilities
Generally, HR is responsible for recruiting new employees, organizing and training staff, managing the safety and compliance of the workplace, maintaining employee records, and mediating issues between employees and employers.
Finance is responsible for the day-to-day monetary operations of the organization, preparing and analyzing financial statements, planning and forecasting budgets, and ensuring sufficient cash is available to sustain continuous operations.
4 Benefits of Payroll Processing by Your HR Department
HR's primary responsibilities involve maintaining employee records and addressing employee issues, making the department highly qualified to handle payroll processing.
The primary benefits of having your HR department handle your payroll processing are as follows:
1. The Majority of Payroll Data Originates From HR Activities
Payroll data, such as the employee's pay rate, withholding information, and benefits entitlements, are maintained by HR. As such, it would only make sense for HR to process payroll to avoid inefficiencies.
2. Employee Relations Skills
The HR department has the training to handle issues that arise with employees—whether between two employees or an employee and the company. Should a problem arise, such as a mistake in an employee's paycheck, HR would be much better suited to handle an aggravated employee than the Finance Department.
3. Expertise in Regulatory Compliance
Federal, state, and local labor laws vary widely, and these specific laws are not an area of expertise for Finance. Part of the role of HR is to keep up with current regulations regarding such laws. Payroll processing time and inefficiencies would increase if HR had to communicate every update to Finance.
4. Experience Dealing With Confidential Data
Processing payroll involves a substantial amount of private and confidential information. HR is already responsible for safeguarding this information; keeping payroll processing in HR limits the chance of a data breach.
4 Benefits of Payroll Processing by Your Finance Department
Payroll data is vital to the Finance Department for accounting records and business planning needs. The Finance function is well-equipped with the knowledge necessary to record and track payroll-related transactions, as well as make informed business decisions.
The primary benefits of having your Finance department handle your payroll processing are as follows:
1. Highly Relevant Account Expertise
The Finance team has the most knowledge regarding the accounting and record-keeping process. They have the expertise necessary to record transactions accurately and to the appropriate accounts.
2. Understanding of Tax Laws
Tax law is extensive and ever-changing, but the Finance team remains continuously updated with the current rules and regulations. Since processing payroll requires a detailed understanding of the tax law, the Finance Department is the preferred function to handle payroll.
3. Mitigate Risks Through Regular Audits
A typical function of the Finance Department involves performing regular audits of financial information, security, and internal controls. Given that the department is already prepared to perform this task, it would be most efficient for this department to handle payroll.
4. Understanding of the Bigger Picture
Often, payroll is the most significant expense for a business, requiring a complete understanding of the company's budgetary limitations and overall financial performance. Given that Finance consistently monitors these factors, assigning the payroll responsibility to them would facilitate better decision-making related to payroll.
The Verdict
The debate over whether the payroll should be an HR or Finance responsibility is considerably dependent on the organization's structure. For larger organizations, it's common for payroll to be a financial team responsibility because of high turnover or the volume of payroll. Smaller organizations with longer-term employees often assign the responsibility to HR when employees frequently have questions about benefits packages.
A hybrid approach, where HR and Finance work collaboratively, is also worth consideration. Adopting a hybrid approach with automated payroll software may be the most efficient way to handle payroll as both departments have particular expertise in specific areas of payroll processing.
Whether you are a new business owner or the CEO of a much larger company, be sure to take a look at the best payroll software and how to save time on payroll processing.