How to Manage High Performers: 6 Proven Methods for HR Managers

By

Andrew Moran

Edited by

Nevena Radulović
Updated November 15, 2022.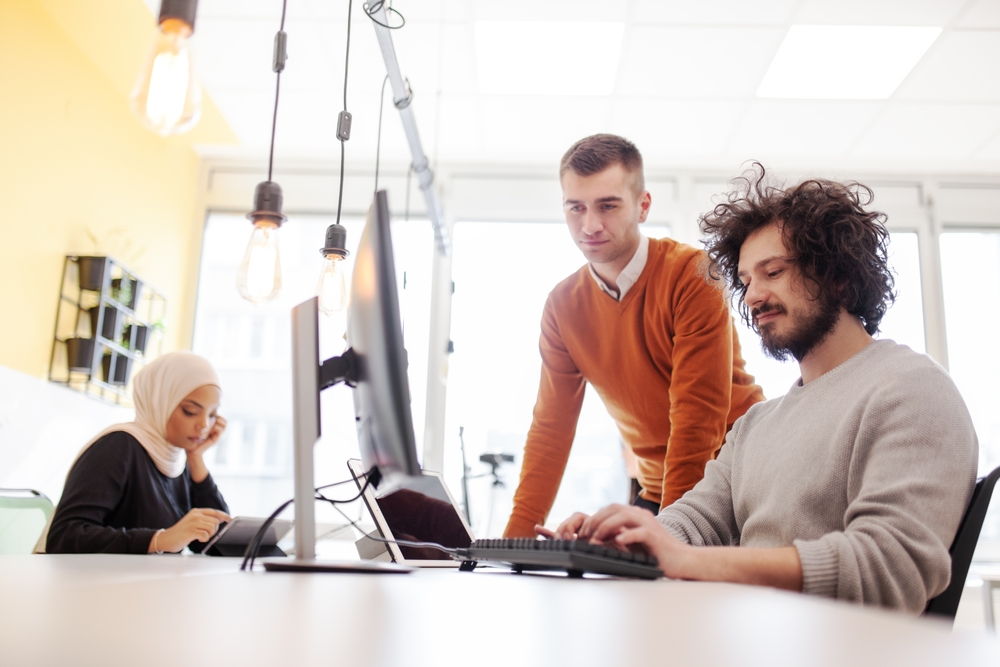 High-performing employees are staff members that go above and beyond their call of duty, take on additional work, and adopt leadership tasks without any consternation. Some experts purport these types of workers possess six attributes known as SAVERS:
Silence

Affirm

Visualize

Exercise

Reading

Scribing
While it's possible to transform your personnel into a crop of high-performing individuals, some are naturally like that, which is something no business should take for granted.
So, how does a company manage high performers anyway? Here are six proven methods for HR managers:
1. Provide Autonomy
One of the worst ways to manage a high-performing person is by micromanaging them every day at the office because this will inevitably diminish their day-to-day productivity. Instead, it's critical to afford these employees a great deal of autonomy and flexibility in how they approach their assignments. By doing this, they can achieve their objectives in their own way without anyone intervening. Since they've proven to get the job done, there's no harm in extending this courtesy.
2. Make Resources Available
Because high-performing employees have shown they can handle any project or task thrown on their desks, the company should invest in the resources necessary for this person to get the job done. But what type of resources should be made available to these superstars at the office? Anything from additional staff to a slightly expanded budget to a broad array of tools should do the trick.
» Are HR managers the ones to provide resources? Learn the difference between HR vs. Talent Acquisition.
3. Give Actionable Feedback
Are high performers perfect? Of course not—they make mistakes too. The difference is that many of these staffers welcome constructive and constant feedback. Indeed, this is the function an HR manager or employer needs to incorporate into their arsenal. Essentially, providing actionable feedback consists of outlining clear goals, providing an opportunity to talk about any obstacles, and even allowing the airing of grievances. Remember, high performers are always exploring ways to improve, so never be reluctant to offer feedback they can use to their advantage.
4. Provide Growth Opportunities
One of the most important reasons why your high performers are excelling is because they want to hone their skills, obtain new credentials, gain more experience, and climb the corporate ladder. It's a case of quid-pro-quo—they give their best to get something in return. Sure, the high-performing employee is doing what they're paid to do, but in a climate of "quiet quitting," going above and beyond is no longer the norm. Therefore, it's crucial to discuss a wide array of growth opportunities, which can also lead to the person's long-term involvement with the firm. This could consist of training, conferences, courses, and a whole host of other mechanisms to bolster the employee's human capital.
» Is providing growth opportunities important for your workplace culture? See ways to improve workplace culture for your employees.
5. Recognize Achievements
Of course, high-performing employees should never be taken for granted. It's imperative for the office to recognize high performers' achievements, so they feel their hard work is appreciated and valued. They might feel frustrated or even disliked if they don't receive as much as a thank you for their dedication. So, it's the job of the company to offer tokens of their appreciation, whether it's a bonus or a raise. These incentives ensure high performers will maintain their efficient performance and stay with the company.
» Are you properly compensating your employees? Discover the difference between employee compensation vs. benefits.
6. Avoid Burnout
While high performers are dedicated to their jobs and want to put the pedal to the metal, they'll inevitably experience a degree of burnout. As this isn't something you want to happen to one of your most prized employees, it's critical to create a workplace climate of healthy boundaries and understanding of your staff's limits. This doesn't require handing out vacation time all year round, but it's the little things that can make a huge difference, such as refraining from rewarding high performers with more work or expecting them to pick up other employees' slack. Ultimately, the more work that's put in front of them, the greater the chance of burnout.
Conclusion
At a time when the economy is slacking from lackluster productivity, your company hit the jackpot by hiring a high-performing applicant. But this hire should never be taken for granted. From offering many different growth opportunities to showing appreciation for their work, there are many methods HR managers, supervisors, and employers can use to ensure high performers are managed effectively and allowed to live up to their potential.