FTO vs. PTO: What's Best for Small Businesses?

By

Andrew Moran

Reviewed by

Nevena Radulović
Published November 23, 2022.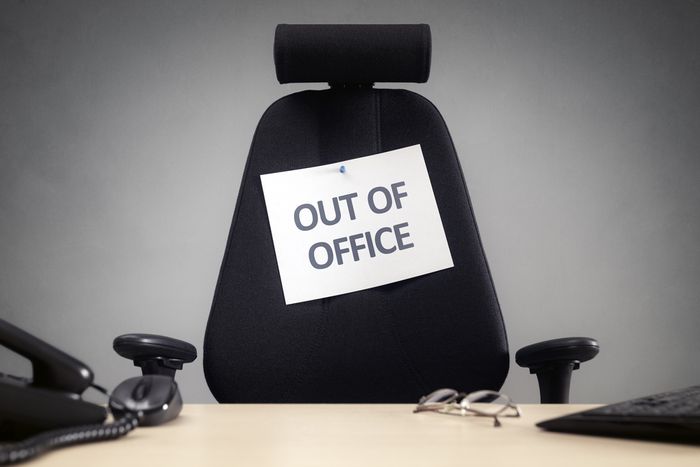 In today's economy, small businesses are always trying to find ways to be competitive and grow the business. While many entrepreneurs will look at external factors, a great tool could often be enough to adjust internal policies, particularly if it relates to human resources. Be it better payroll compliance or a strategy to manage and track worker compensation, there are many ways smaller outfits can rein in expenses. This is why it's important to debate the advantages and disadvantages between paid time off (PTO) and flexible time off (FTO).
» Properly compensate for time off: see what features your payroll software needs
What Is FTO?
In recent years, a long list of businesses has adopted flexible time off (FTO) policies—and their prevalence will only expand in the coming years as organizations compete for talent. FTO essentially means employers allow their employees to take time off whenever they need it, rather than instituting a predetermined paid time off (PTO) edict.
How Does FTO Work for Small Businesses?
The FTO policy works in small businesses as it would in larger companies—simply put, private firms will allow unrestricted time off to workers, as long as their deadlines are met and work is completed at the highest quality.
Pros and Cons of FTO for Small Businesses
So, what are some of the pros and cons of FTO?
Pros
Attracting Talent

: when a small business is trying to attract and retain the best and brightest, it will be more appealing to qualified candidates if it offers flexibility instead of a rigid schedule.

Employee Morale

: the workplace culture immediately receives a boost, as more employees want to enjoy an improved work-life balance, which is quickly becoming as important as

employee compensation

.

Money Saver

: does FTO save money? Yes! Under a PTO system, employees can accrue paid time off, making it harder to track and pay employees upon resignation. In addition, administrative costs can be immensely reduced because the HR personnel doesn't need to monitor PTO.
Cons
Abuse

: although employees who are part of FTO policies are likely to take less time off, there's always the risk of abuse—employees might exploit FTO and take time off whenever they wish.

Schedules

: another drawback for small businesses embracing FTO is that it could be more challenging to schedule employees, which then leads to other problems, such as difficulty getting work done or collaborating with the team.

Compliance

: ultimately, FTO could lead to more uncertainty about time off for staff. This could add to costs since it may require legal staff or more HR-related hours.
What Is PTO?
Paid time off is an HR policy that allows employees to bank a certain amount of hours that can be used for any purpose. As the name says, workers are paid while taking time off work for vacation, sickness, or personal days.
How Does PTO Work for Small Businesses?
Experts say that PTO mechanisms are beneficial for small business owners and workers, noting that it's a great tool to retain good employees.
Pros and Cons of PTO for Small Businesses
Here are the pros and cons of PTO for small businesses:
Pros
Better Management

: The key advantage of PTO is that it offers the small business some control over unscheduled absences. By knowing when a staff member will be taking time off, the company can better plan and adapt.

Transparency

: With a PTO policy, employees are far more likely to be open and honest about their reason for not being at work, which is paramount in facilitating a positive employee-employer relationship.

Tracking

: The HR department will only need to track one bank of paid time off hours rather than separating personal days, sick days, and vacation times.
Cons
Confusion

: Employees might not understand the difference between vacation time and other reasons why they might miss work.

Costs

: Depending on the small business jurisdiction, accumulated paid time off is mandated to be paid to employees on their last days at the company. However, this doesn't apply to unused personal time or sick days, causing problems for workers using the wrong type of paid time off.

More Staff

: If too many people are taking their paid time off, the small business might need to hire additional staff or have employees on standby, which can lead to a myriad of other headaches.
» Need help managing time off? See the best leave & absence management practices
3 Fundamental Differences Between FTO and PTO for Small Businesses
Here are the three fundamental differences between FTO and PTO for small businesses:
1. Accrual
The first major difference is that a PTO policy requires employees to accrue days throughout the year, while FTO is a benefit extended to employees upfront.
2. Payment
The second key difference is that PTO will be paid out to workers who leave the company. For the most part, FTO isn't paid out to employees when they leave or the hours are unbanked.
3. Work Culture
Small businesses that adopt FTO convey the message that they're more interested in being productive than just being a body in an office setting. Simply put, unlimited time off is fine as long as employees get the job done, which boosts workplace culture and makes employees more satisfied.
» How important is workplace culture? Learn why it matters and how to improve it
Which Is Best for Your Small Businesses?
In the end, which time off policy is right for your small business—FTO or PTO? The answer to this common question will depend on your company's specific needs, such as if you manage a global workforce or you're looking to change the HR department. By navigating your firm's day-to-day operations, you can better understand what's the best policy to integrate into your business model.
» Need payroll software to better navigate time off compensation? Read TBR's payroll software reviews and find one that's just to your liking.