The Importance of Workplace Culture and 9 Ways to Improve It

By

Andrew Moran

Edited by

Michelle Meyer
Published October 21, 2022.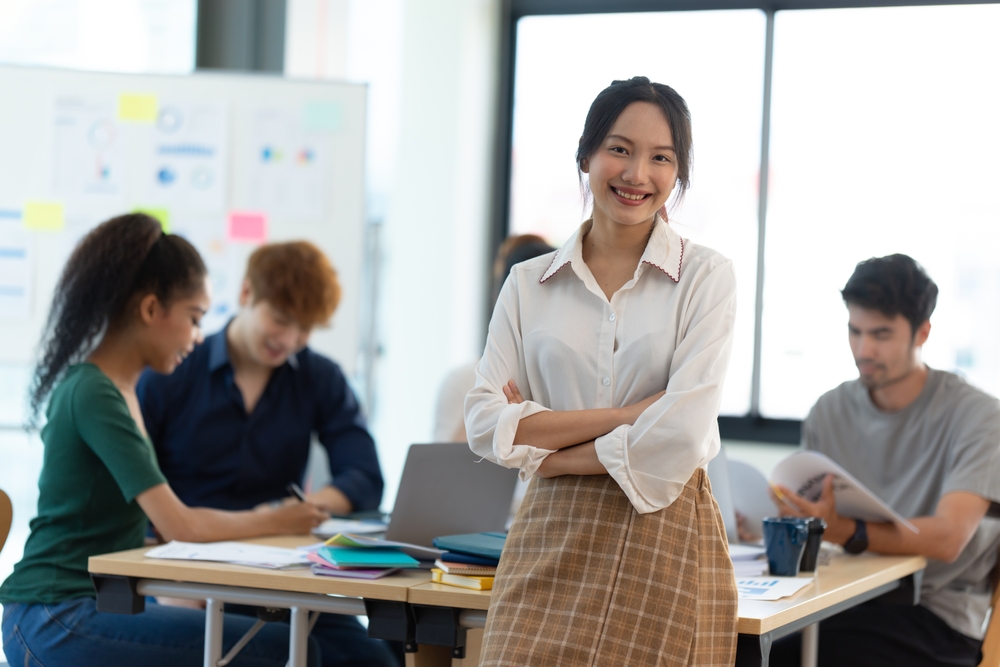 Workplace culture is perhaps what defines a company. It's the character, personality, and uniqueness that separates the office space from other businesses. Workplace culture is a crucial component for a company since it can retain employees, bolster productivity, and improve the bottom line. Of course, if the culture becomes toxic, it can result in negative consequences for the business, from more people quitting to decreased output.
So, how can any firm improve workplace culture?
» How do you create a workplace culture for a global team? Follow these tips to smoothly manage a global workforce
1. Provide Open Communication Channels
Every seasoned business veteran will typically utter the same piece of advice: Be sure to maintain open communication with your staff. Indeed, the office must maintain a culture where it's easy to reach any employee and where staff members are never afraid to speak up and engage with their colleagues. Suffice it to say, regular communication and consistent feedback are critical components of any successful organization.
2. Encourage Employee Input With Decision-Making
Unfortunately, too many businesses maintain a policy of "on a need-to-know basis". Put simply, this means that employees are only informed on a subject if it's absolutely necessary. But this can leave too many workers feeling dejected and unappreciated. Positive workplace culture will instead value employees' opinions and incorporate them into the decision-making process. This is a wise investment since allowing their voices to be heard will foster a more collaborative and productive atmosphere.
3. Avoid Micromanaging
If employees are constantly interrupted because they're being checked up on, it can result in diminished morale and lower output, because employees feel they're not being trusted. The longer micromanaging is embedded in the fabric of the office environment, the more employees will feel resentment toward the company. Ultimately, it is about minimizing any semblance of micromanaging and encouraging more autonomy and independence.
4. Acknowledge Employee Achievements
A team finished a project early? An employee has never missed a day of work? Another worker ran a meeting and impressed a new client? Whatever achievement a staff member made should be acknowledged and celebrated. By homing in on excellent work, employees will feel empowered and incentivized to continue delivering this exceptional work. This might even rub off on other employees to go the extra mile.
5. Provide Opportunities for Growth
An employee who expresses a desire to grow or shows an impressive aptitude in their field should be extended an opportunity for growth. In other words, when businesses notice terrific talent, they should consider offering training opportunities or sending certain employees for classes or courses. Once again, it's a feeling of empowerment because these employees will feel that management is invested in them. This pays dividends because these same workers will utilize this education to bolster the quality and quantity of their work.
6. Create an Inclusive Environment
In today's global economy, it's more important than ever before to make sure the workplace understands the critical nature of inclusivity and diversity. Every business should accept and promote cultural and language differences and include these aspects in their day-to-day operations. What's more, this could certainly be identified as a terrific team-building exercise, which is imperative in the modern remote work phenomenon.
7. Provide Transparency
A common demand that employees have is that they want their employers to be transparent. They don't want to be in the dark or be part of any odious practices. Being transparent with the workforce—whether it's being clear about expectations and plans or being honest about intentions and future goals—is a positive attribute since it will promote trust and foster loyalty.
8. Implement Flexibility
Over the last couple of years, working conditions have tilted in favor of the worker. Tight labor conditions have made employers desperate, essentially making them beholden to the desires of employees. The most in-demand workplace component these days? Flexibility. Employees want more flexible working hours, the option of working from home, and the freedom for special arrangements under special circumstances. So, while implementing flexibility might be a tad difficult, it is part of the new working world and needs to be done.
9. Be Firm When Necessary
Sure, it's a wise business policy to be ebullient and amiable. But it's also vital to be firm when necessary, especially when certain behaviors risk diminishing the positive workplace culture your company has developed. This includes removing toxicity, rectifying inappropriate behavior, and discouraging employees from further engaging in this. Remember, employees can feel at a disadvantage if they think their colleagues are not being reprimanded for any wrongdoing. All employees must feel safe at work, so it's the management's job to ensure that everyone is welcomed and ready to work without being the target of harassment.
Conclusion
Respect is a crucial feature for any workplace, be it in a brick-and-mortar establishment or online. Positive workplace culture must be the goal for all organizations, and the best way to enable positivity is by ensuring mutual respect between all parties. Everyone is working toward a common goal, so why should there be any room for toxicity?