The Fundamental Differences Between HCM & HRM Explained

By

Brittany McDonald

Reviewed by

Joel Taylor
Published September 6, 2022.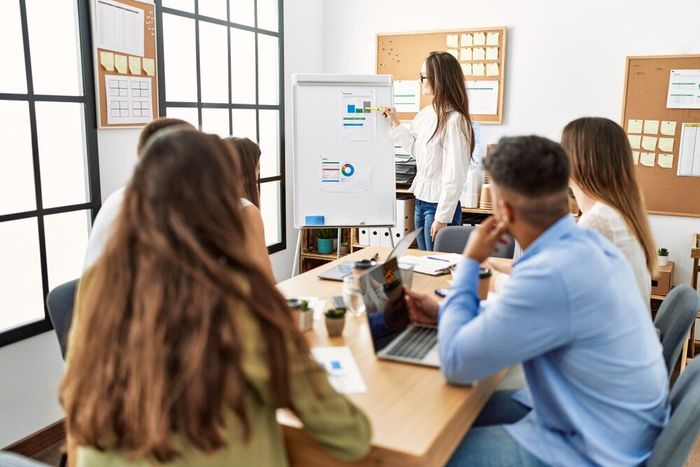 Human Capital Management (HCM) and Human Resource Management (HRM) share many similarities, yet the two are very different. Both support the HR function in the daily responsibilities of managing the workforce to create a more effective organization. For example, HCM and HRM are both interested in hiring, training, and retaining the best talent, but they differ in the way they approach the task.
Keep reading to learn more about the difference between HRM and HCM in order to make the best choice for your organization.
What Is Human Resource Management?
The notion of HRM emerged before HCM.
As personnel challenges, such as compliance and employee relations, increased, so did the need for a more effective management process. HRM predominantly focuses on the organization's immediate needs—the day-to-day administration of employee-related tasks such as the following:
Hiring

Onboarding

Training

Time and attendance



Payroll



Benefits administration

Records management

Compliance
HRM aims to hire and retain employees with the skills necessary to help the organization succeed. An organization can achieve this goal by developing recruiting and training practices that equip the right people with the right skills and through proper management of the employee-employer relationship to maximize employee productivity.
What Is Human Capital Management?
The term HCM appeared after HRM but is much broader and encompasses all aspects of HRM.
HCM's primary focus is the organization's long-term needs—how to utilize its human resources in a way that provides the organization with a return on its investment.
HCM uses data provided by HRM activities to guide top-level management in strategic business decisions. HCM may involve responsibilities such as the following:
Assessing the organization's skills needs

Developing new roles in the organization

Creating an employee/team structure

Designing compensation and benefits plans that will support the retention of employees
Key Differences Between HCM & HRM
While HCM and HRM both focus on managing human resources, they differ notably in their objective.
Goals
The goal of HCM is economic: to maximize the efficiency of the organization's workforce in order to provide a return on investment of that capital.
In contrast, HRM's objective is administrative: to hire and retain an efficient workforce.
Roles
HCM and HRM are involved in the process of recruiting, hiring, and onboarding, each with different roles. The role of HCM is to assess the organization's needs—creating a new position, if necessary—and recruit talent with the desired skills and abilities.
HRM's role is to design and manage an efficient hiring and onboarding process for the recruited talent.
Training
Training is another HR responsibility where HCM and HRM have roles, yet they approach the task differently. HCM broadly defines the required skills employees need to benefit the organization.
HRM, on the other hand, designs and manages suitable training plans for the workforce and then measures the success of that training.
Choosing the Right Approach for Your Business
There is no right or wrong approach to the management of human resources as each provides its own unique value to your organization. It would help if you began by identifying your organization's current challenges and expected future needs. Some smaller companies find that their main challenges are in the daily management of their workforce, while larger organizations' needs are much broader.
Regardless of which approach you choose to implement, everyone in your organization should agree and understand what is expected of them to ensure success.
HCM and HRM are not mutually exclusive; both are employee-centric and focus on maintaining a workforce that benefits the organization. Additionally, there's nothing stopping you from combining the two approaches within your organization to produce fantastic results. They are simply established management approaches that aim to help organizations identify and implement the goals they need and are not infallible.