How Efficient Employee Onboarding & Offboarding Increases Productivity

By

Filip Dimkovski

Edited by

Nevena Radulović
Published December 22, 2022.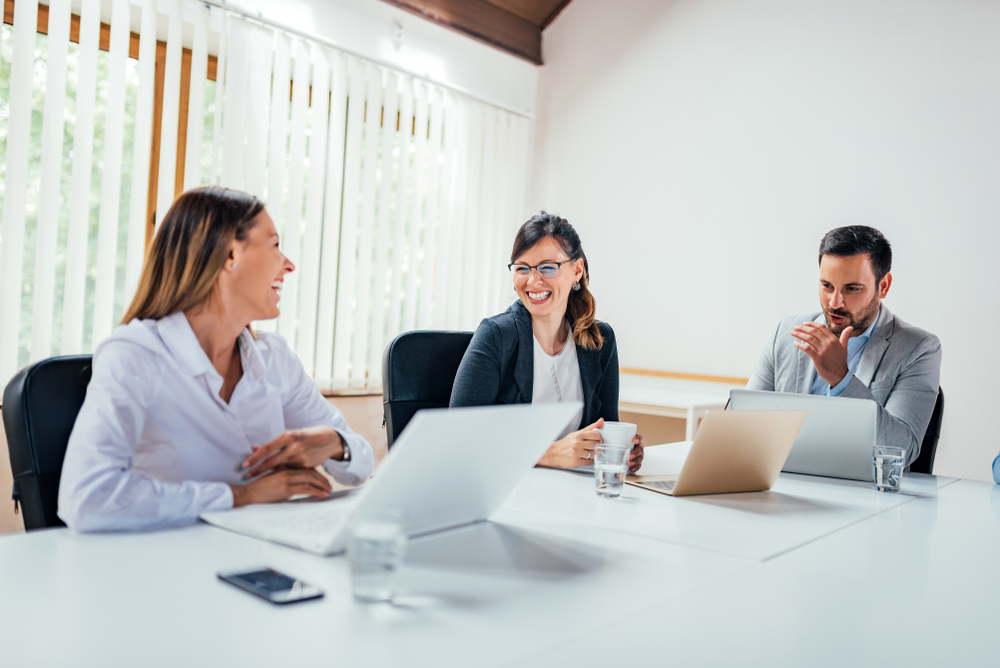 Employee onboarding and offboarding are two very important processes in the workplace that can make a world of difference when done correctly. Companies that fail to understand the value of integrating and parting with employees in an efficient and pleasant manner usually suffer from decreased productivity, morale, and engagement.
In simple terms, proper onboarding can help new employees quickly become much more productive members of the team, allowing them to start achieving results as soon as possible. Similarly, offboarding can help ensure that employees leaving the organization do so on a positive note and with all of their obligations fulfilled.
» Should onboarding be in your talent acquisition strategy? See what role it plays
Employee Onboarding
Employee onboarding is the process of introducing new employees to their roles within an organization that usually involves communicating the company's culture, providing job-specific training, and introducing them to their coworkers. The goal of onboarding is to help new employees transition smoothly into their roles so they can start contributing to the company's success as soon as possible.
Although every company has a different way of integrating new employees into the workplace, there are five crucial steps every organization must take to ensure the onboarding process is going as smoothly and efficiently as possible. These include the following:
Clearly define the onboarding process:

Having

verified new employee information

, the first step is to document the onboarding process in writing in the form of a detailed job description and an overview of the new employee's tasks and responsibilities.

Establish a timeline:

It's important to establish a timeline for the onboarding process that includes targeted milestones and deadlines to ensure the new employee is up to speed as soon as possible.

Introduce the new employee to existing staff:

Introducing the new hire to existing staff as soon as possible will help them feel welcome and allow them to get up to speed with the team.

Provide job-specific training:

A comprehensive job-specific training for the new hire should include an overview of their duties and responsibilities, as well as any software or hardware they'll need to be familiar with.

Monitor and track progress:

During the onboarding process, it's important to track the new employee's progress and provide regular feedback to help identify any gaps in knowledge that need to be addressed. This forms part of your efforts to

manage your workforce

as effectively as possible.
Although onboarding processes aren't limited to these five steps and can be tailored to fit the needs of each organization, these best practices will ensure new employees are integrated into the team as quickly and efficiently as possible.
Benefits of a Positive Employee Onboarding Experience
A positive employee onboarding experience almost always leads to drastically increased productivity and engagement in the workplace. If the onboarding process is successful, it can:
Shorten the adjustment and learning period:

Onboarding helps new employees quickly learn their duties and responsibilities, leading to increased productivity.

Ensure compliance:

A well-structured onboarding process can help ensure employees have a clear understanding of the company's processes and regulations, leading to fewer errors and compliance issues.

Improve communication:

Introducing new employees to their colleagues can help foster better communication and collaboration between teams, bringing better results for the company.

Boost engagement:

A positive onboarding experience can increase employee engagement by making them feel welcome and supported. This will make them more likely to stay with the company and work hard to achieve their goals.

Streamline performance tracking:

Onboarding can help streamline performance tracking by giving new hires clear objectives and expectations so that employers can monitor their progress and provide feedback.

Enhance job satisfaction and retention rates:

Finally, a well-structured onboarding process can help improve job satisfaction and increase employee retention rates. When new hires feel their employer has invested in their success from day one, they're more likely to stay with the company in the long run and become high-performing employees.
» Managing high performers: see our tips on how to do it
Employee Offboarding
The employee offboarding process is more commonly neglected by organizations, even though it's just as important to part with employees in a friendly manner as it is to welcome them. Employee offboarding is defined as the process of transitioning an employee out of their role within the company with minimal disruption to the team.
Like integrating, separating from employees has a few best practices that can make the process much smoother for all parties involved. These include doing the following:
Make sure the employee understands their rights:

Before the offboarding process begins, make sure employees are aware of any entitlements they may have, such as severance pay, health insurance,

employee benefits

, and even stock options.

Document the separation:

Ensure that all details of the separation process are properly documented and that all paperwork is filed correctly.

Offer support:

Do your best to provide outplacement resources to ensure the employee's transition is successful.

Ensure a smooth handover:

Prior to the employee's departure, make sure all duties and responsibilities are properly assigned to another team member.

Make a positive impression:

Finally, make sure that employees leave with a positive impression of their time in the organization.
Benefits of a Positive Employee Offboarding Experience
Doing your best to create a positive offboarding experience for employees can help to:
Streamline the transition:

A proper offboarding process can ensure all necessary tasks are completed and the transition is smooth for everyone involved.

Avoid security risks:

If your employees leave on a positive note, they're less likely to share confidential information or sabotage the company in any way.

Get constructive feedback:

Employees leaving the organization can provide valuable insight into their experience with the company, which can help inform better decision-making in the future.

Keep communication lines open:

Open communication channels can help keep relationships alive, which could potentially lead to a return of boomerang employees.
Investing in a good offboarding system can help ensure the entire transition goes as smoothly as possible and that your employees leave with the best impression of your company. If they leave with only positive things to say about their experience, it will benefit the company's reputation in the future. This can help attract potential new employees and build a sense of loyalty among current staff, improving your work environment.
» Is workplace culture important? See why it matters and how to improve it
Increase Productivity Through Efficient Onboarding & Offboarding
While it may not seem like it, both onboarding and offboarding have a huge impact on the way your employees behave and feel about your company. Following the best practices outlined above will help ensure your employees feel fully supported by your organization, fostering loyalty and helping maintain relationships for years to come.
As a final note, it's worth mentioning that using the right payroll software can help streamline the onboarding and offboarding processes. Adopting automated payroll can make these processes easier for both parties by making accurate calculations and potentially projecting how the future of the business will unfold.
» Want to streamline your onboarding and offboarding processes? Read TBR's payroll software reviews and find the right solution to help you along the way.